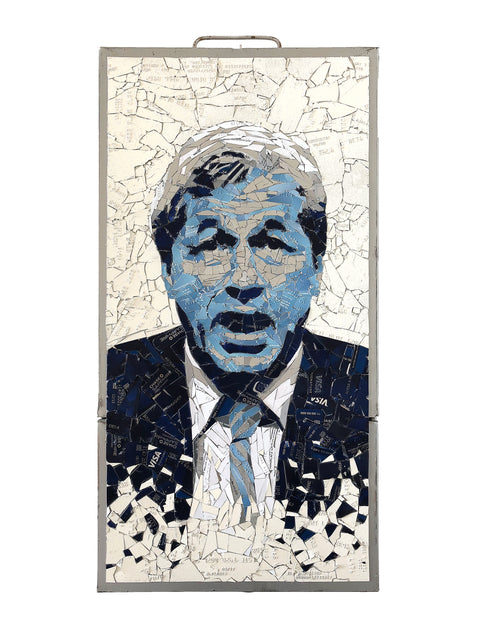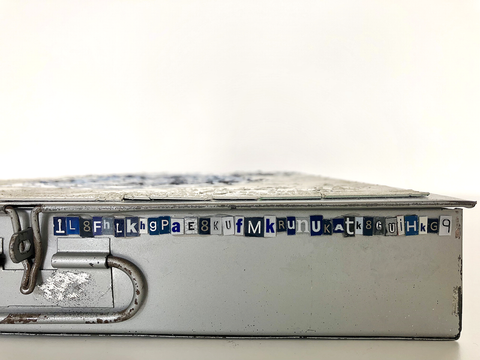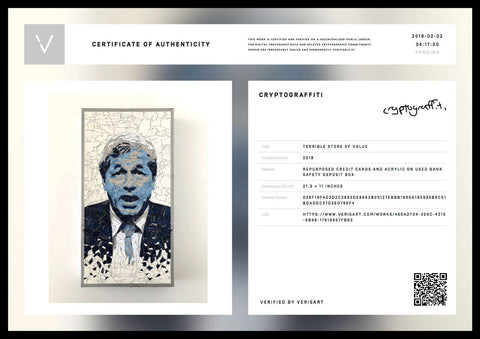 Terrible Store of Value
Over the years, there has been countless negative commentary directed toward Bitcoin by central bankers.  In January of 2014, Jamie Dimon famously deemed it a "terrible store of value."   More recently, he described Bitcoin as a "fraud" despite JP Morgan Chase's own record setting settlements with the Department of Justice for underwriting fraudulent securities leading up to the 2008 financial crisis.
"Terrible Store of Value" counters Dimon's statements while demonstrating the versatility of cryptocurrencies. Dimon is depicted in a disintegrating state, mirroring the public's trust toward traditional banking institutions. The work itself acts as a store of value via an integrated bitcoin wallet. Value can be added, stored and removed from the piece at will without the oversight of any central authority. Furthermore, the artwork is certifiably authentic via the blockchain - one of many innovations brought about by this technology to combat fraud. The provenance of "Terrible Store of Value" has been certified via Verisart where it is permanently and immutably on display. If only Wall Street's motives were this transparent.