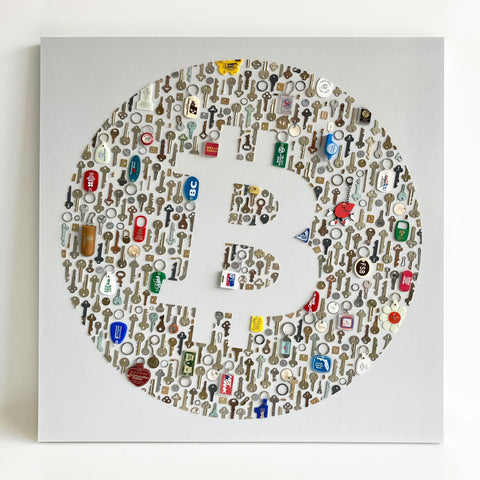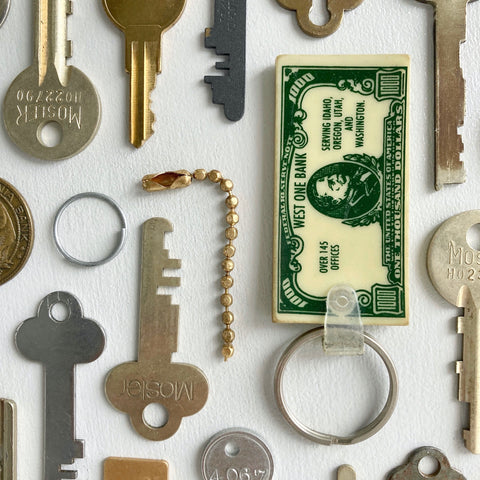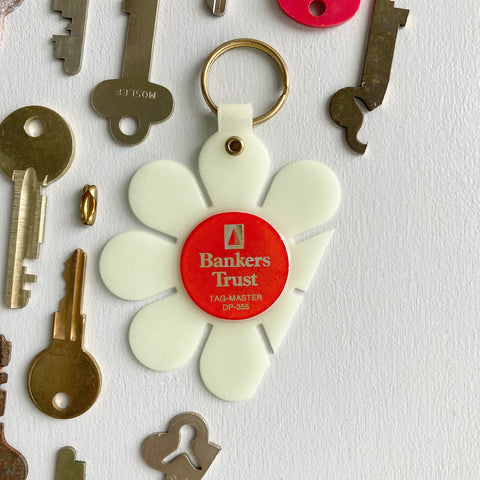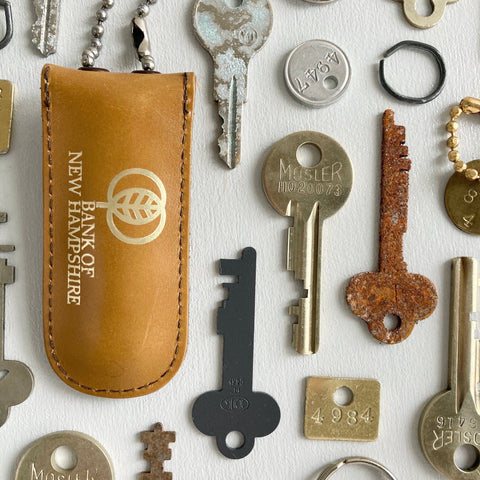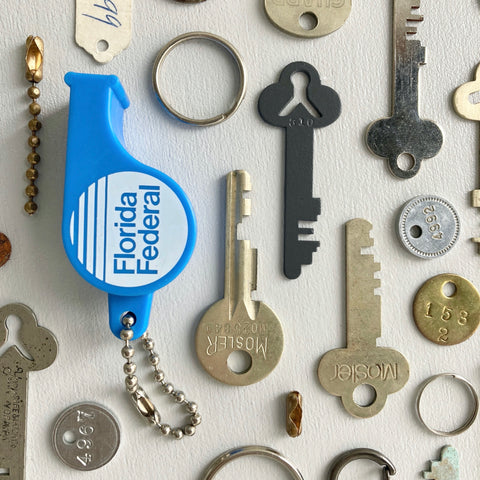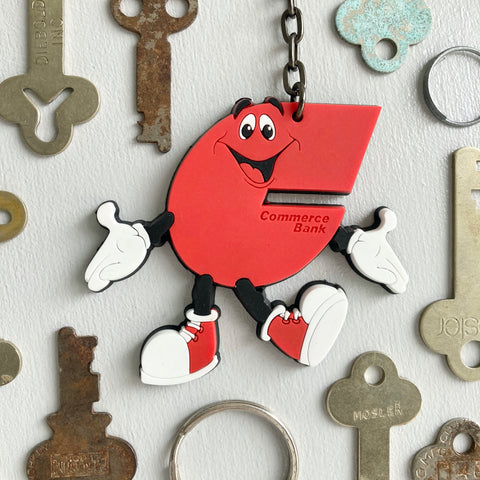 Proof of Keys
Used bank deposit box keys and fobs on wood
40 in x 40 in (102 cm x 102 cm)
Proof of Keys is composed of 304 used bank deposit box keys and dozens of bank key fobs/rings.

The keys were sourced from bank foreclosures and the fobs were found online and at swap meets. Some of the keys were spray painted and others treated with salt, vinegar and hydrogen peroxide to enhance their rust and patina.

To form the ₿, many of the keys were cut with a scroll saw, tin snips and a grinder.