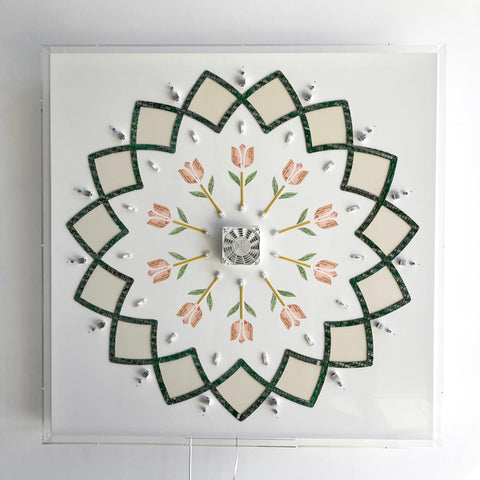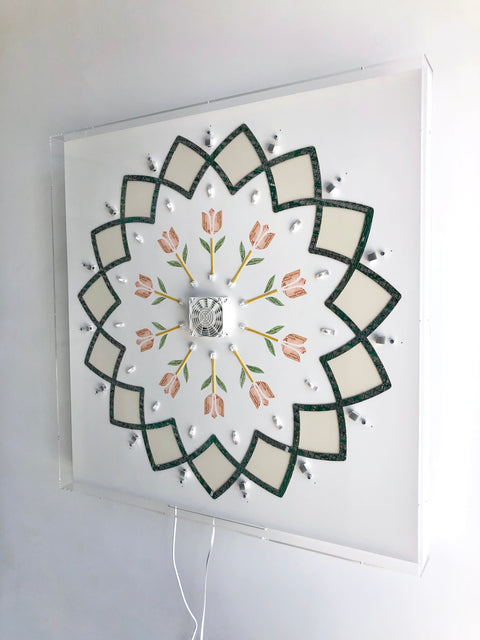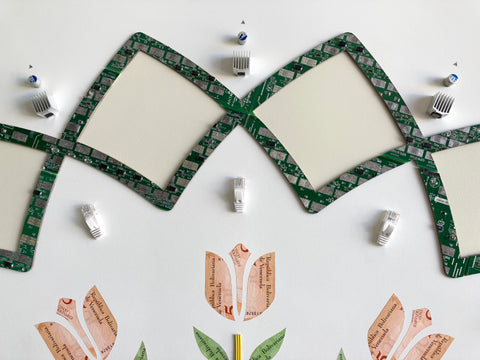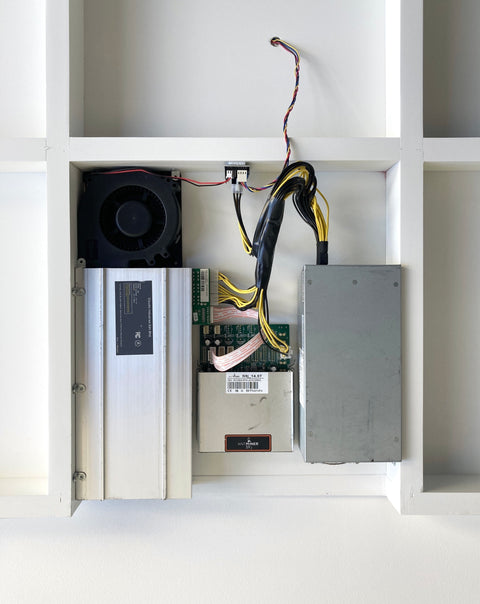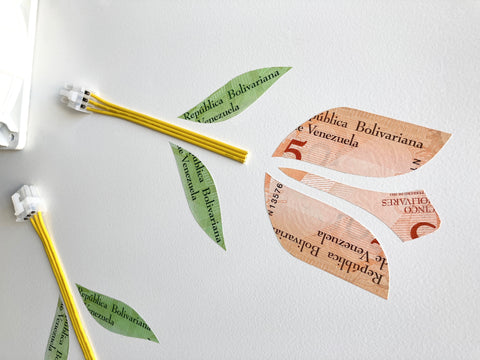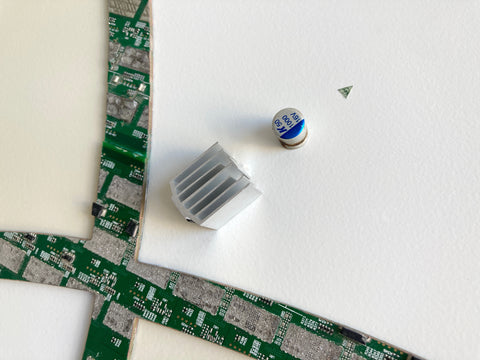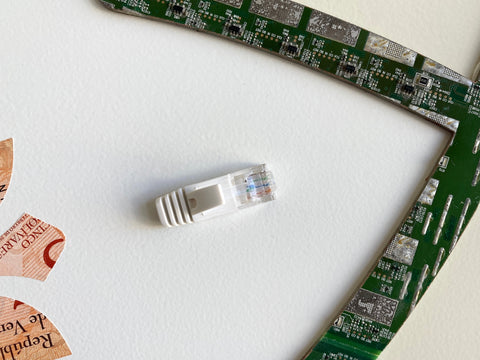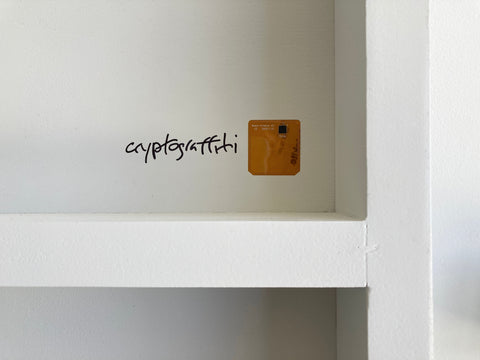 Minedala
48 in x 48 in (122 cm x 122 cm)
In Hindu and Buddhist cultures, mandalas symbolize the universe and typically consist of a circle enclosing a square surrounded by deities. Minedala follows a similar form and represents the current proof of work universe.

For many, PoW symbolizes a bright future of incentivized waste reduction securing the sound money needed for society to thrive.

But for others, Bitcoin has been presented as nothing more than a wasteful, speculative frenzy. The state and MSM are the deities guiding these beliefs.

This divide is portrayed within the mediums of Minedala. Dead S9 components on the front of the piece are paired with functioning components on the back.

This allows for viewing of the art while it simultaneously hunts blocks. The art is renewable - potentially paying for itself like captured flare gas in Texas or hydroelectric power in the Italian Alps.

Looking closer, a ring of tulips depict the deities' oft-cited analogy. However, these tulips are made from hyperinflated bolivars which serve as an ironic reminder of what happens when we blindly trust the powers that be.

The artwork is powered by an underclocked S9 hashboard (~4TH/~300W) w/ Braiins OS+ firmware mining to Slushpool. A front-facing exhaust fan powers on bringing the work to life.

To keep it cool, wall spacers were added w/ a blower directing air through a channel cut from the bottom of the wood panel.

Embedded within the panel is the first distributed SATSCHIP - Coinkite's new product which allows provable ownership of artwork via a tiny wireless NFC chip.