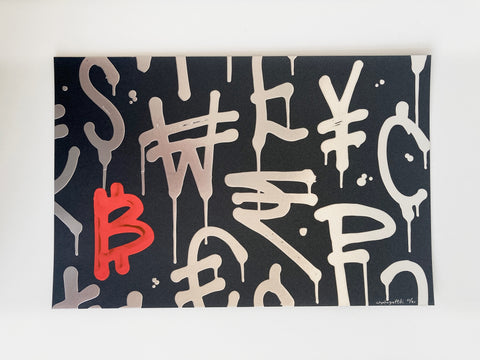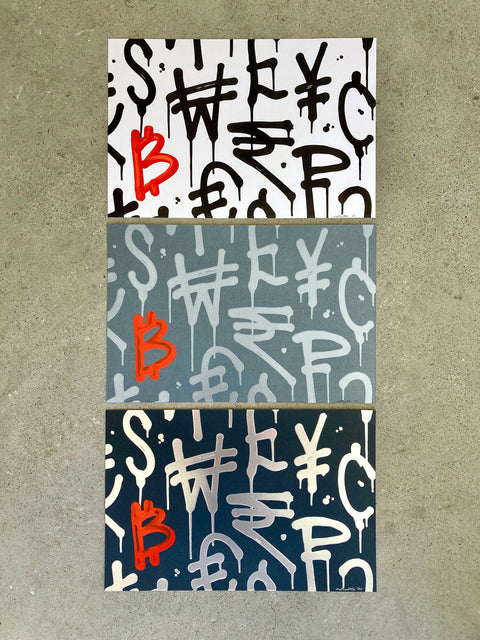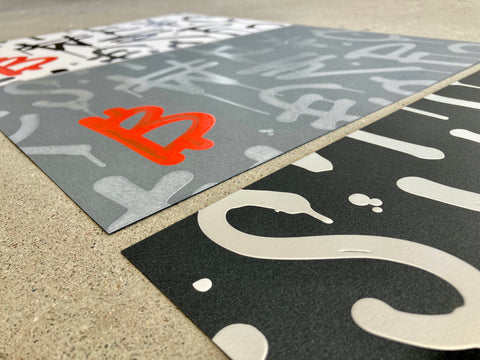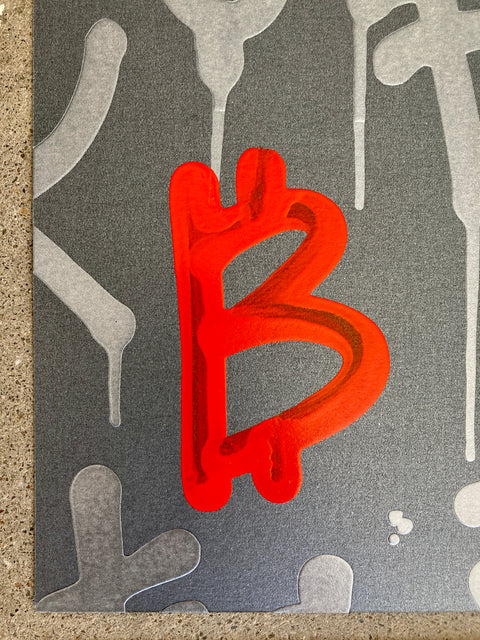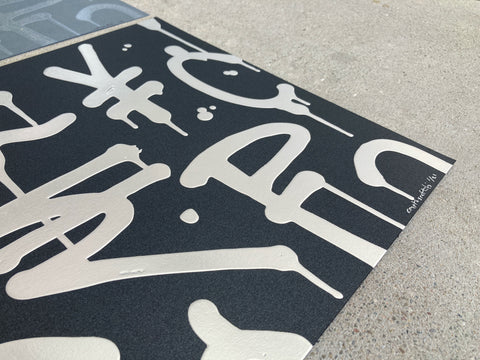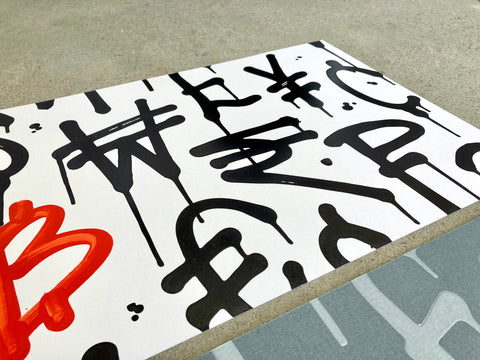 Gradually Then Suddenly
Gradually Then Suddenly is a series of signed, numbered and hand-embellished prints on 290 gsm paper w/ a pearlescent mica coating. 
The graffiti symbols were originally created w/ a mop pen, vectorized and foiled on a copper plate die heated to 175F.

The symbols were then embossed w/ a separate copper plate heated to 250F to provide depth to the works.

Finally, a hand-embellished acrylic ₿ adds a bit of uniqueness to each print.

The Gradually Then Suddenly artwork is featured on Coinkite's SATSCARD product.