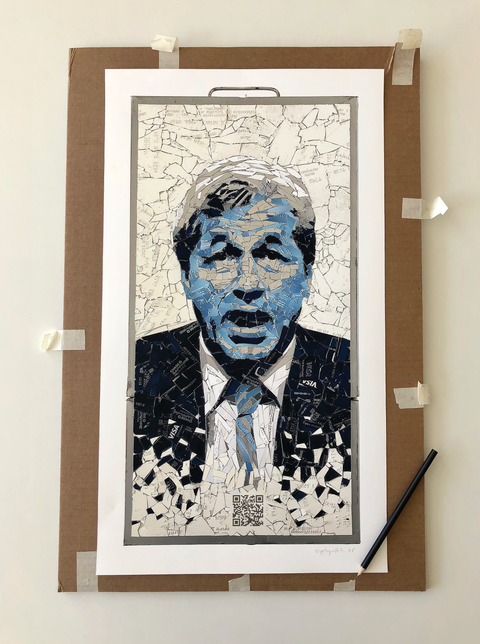 Terrible Store of Value print
$250.00
Signed and numbered, limited-edition of 100
24 in x 13.5 in (61 cm x 34.3 cm) 
Optional, custom QR code which allows you to store value (cryptocurrency) within the artwork.
Aqueous pigment fine art, matte archival rag print
Free shipping within the United States
IMPORTANT!
If you would like to include a custom QR code on your print, please upload the QR to Imgur and upon checkout, provide the Imgur link + last four characters of your public address in the "Special Instructions for Seller" box. 
+ + + 
Artist statement:
Over the years, there has been countless negative commentary directed toward Bitcoin by central bankers.  In January of 2014, Jamie Dimon famously deemed it a "terrible store of value."   More recently, he described Bitcoin as a "fraud" despite JP Morgan Chase's own record setting settlements with the Department of Justice for underwriting fraudulent securities leading up to the 2008 financial crisis.
"Terrible Store of Value" counters the CEO's statements while demonstrating the versatility of cryptocurrencies. Dimon is depicted in a disintegrating state, mirroring the public's trust toward traditional banking institutions. The work itself acts as a store of value via an integrated bitcoin wallet. Value can be added, stored and removed from the piece at will without the oversight of any central authority.
See the original work here: https://bit.ly/2L9kPFW