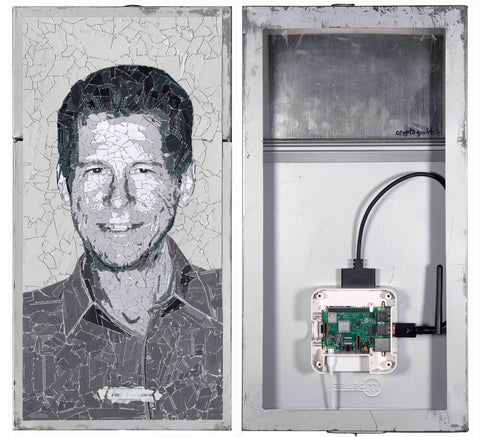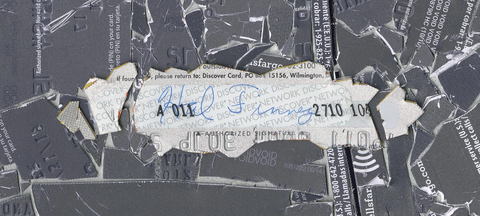 Running bitcoin
Repurposed credit cards, acrylic and bitcoin node on used bank deposit box
28 cm x 54 cm (11 in x 21.5 in)
This piece was created to commemorate the 10th anniversary of Hal Finney's involvement in Bitcoin.
Repurposed credit cards sit atop a used bank deposit box.  Inside, a customized 
node allows one to "run bitcoin."  
This WiFi-enabled node is adhered to only run when paired w/ the art.  
Embedded within the work is Hal's signed credit card given to me by his wife Fran.