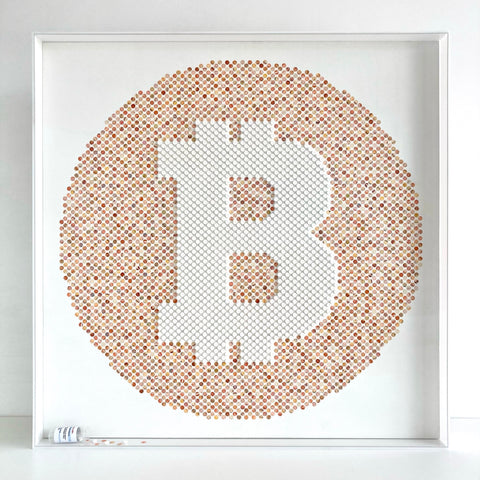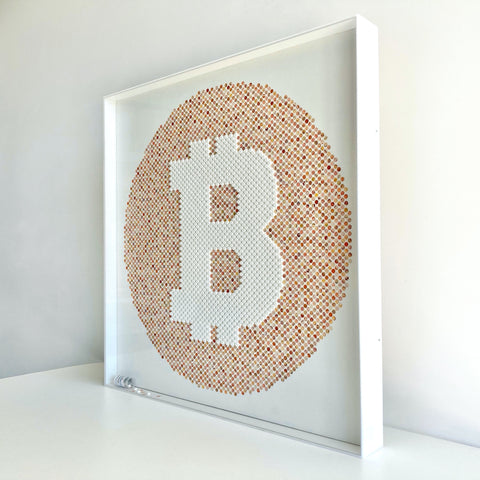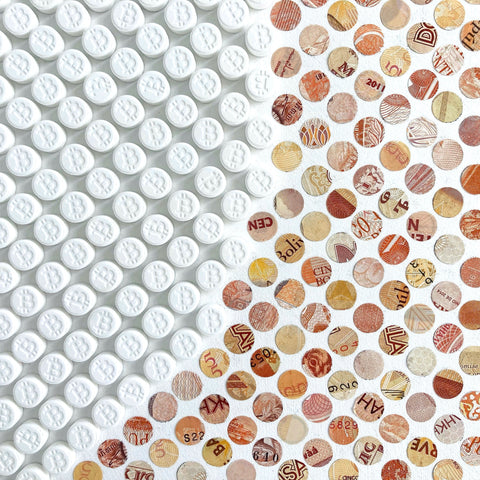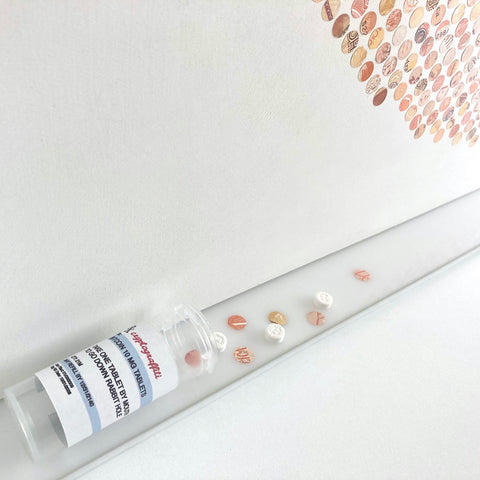 Orange Pilled
Compressed tablets and repurposed fiat
36.25 in x 36.25 in (92 cm x 92 cm)
Orange Pilled is composed of 1,116 custom-pressed ₿ tablets and 2,765 pieces of repurposed fiat currency. The pills are placebos made from Magnesium Stearate, Microcrystalline Cellulose, Dicalcium Phosphate and Silicon Dioxide. The fiat circles were hand-punched from the Argentinian Peso, Nigerian Naira, Honduran Lempira, Venezuelan Bolivar, Zimbabwean Dollar, Kyrgyzstani Som, Cambodian Riel, and Mongolian Mongo.
Orange Pilled is encased in Optium Acrylic Glazing acrylic - a virtually invisible, double-sided anti-reflective coating used by museums around the world. Optium reduces light reflection to less than 1.6% while providing 99% UV protection.
Resting on the bottom of the acrylic enclosure is a prescription bottle which serves as a conversation piece for introducing pre-coiners to Bitcoin. I imagine it stirring up discussion about why Bitcoin is important in many of the countries whose currencies are featured in the artwork.